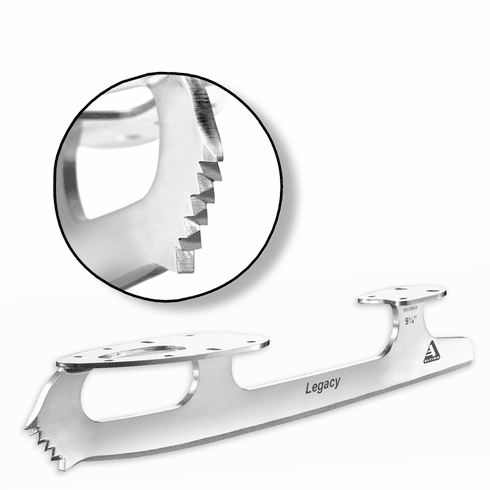 Legacy - UB50
The Legacy blade was developed in response to the demand by top coaches for an intermediate blade with cross cut picks. Suitable for all double jumps and flying spins.

FEATURES AND BENEFITS:

* Cross cut picks

* Chrome finish

* Standard heel

* Intermediate profile

* Freestyle usage

* 8' Rocker

* 7/16" Radius of Hollow

NOTE: Shown sizes are available for immediate shipping. Other sizes from 7" to 11" can be shipped within two weeks.